The only line of defence against bike thieves is a bike lock. If you're going to actively use your bicycle and leave it on the streets, you have to lock it properly. If you lock it, but not the right way, it will get stolen. If you lock it the right way, even still it could get stolen, but at least you tried your best!
---
If you ever forget the combination to your bike lock, here's how to open the lock — without any tools required. A word to the wise: You might also consider getting a more secure kind of lock for your bike.
---
Ever stumbled back to a hotel room only to realise your roommates have already gone to bed and put the chain lock on the door? When no amount of knocking can get you in, you can release that chain lock with a piece of string or floss.
---
Whether you're stuck inside and need to break out or you've found locked outside and need to get in, having the key or password is rarely your only option. Here are our top 10 favourite tricks for breaking into and out of nearly any locked down environment.
---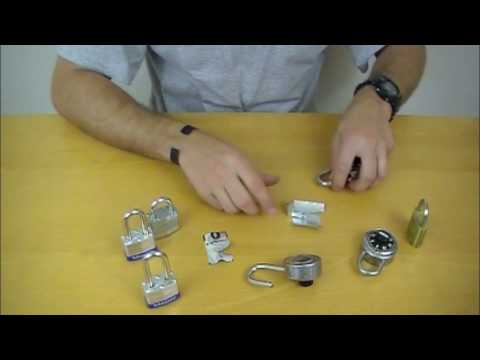 Most us who've had school lockers or rental storage units know that lots of people trust inexpensive padlocks to secure their belongings. Tactical studies weblog ITS Tactical proves that this trust is a false sense of security by opening the two most popular type of padlocks with shims cut from an aluminium soft drink can.
---
Leaving a high-priced bike locked up in the city can often be a frightening task if you don't know how to do it properly. Thankfully, Bike Habitat's Hal Ruzal has a guide to not just locking up your bike, but blocking people from taking parts too.
---