Hey, have you guys ever heard of pumpkins? They're a relatively obscure fruit that the world magically rediscovers once a year. They also make for great soup, no pot required.
---
We've all heard the tales of our cancer-causing cooking boxes we keep in the kitchen, but they really aren't dangerous to be around when they're running. Craig Benzine from the Mental Floss YouTube channel takes a look at the classic myth in this video.
---
Carbon steel knives are popular among chefs and people who love to cook for a number of reasons, but they're also much more expensive than stainless steel. To find out if the performance delta was worth the price, America's Test Kitchen brought some serious science to bear. Here's what they found.
---
The ratio of coffee to water is key to making a great cup of joe. The Black Bear Micro Roastery has made a chart for easy reference, showing you the right amount of water to use with your freshly ground coffee.
---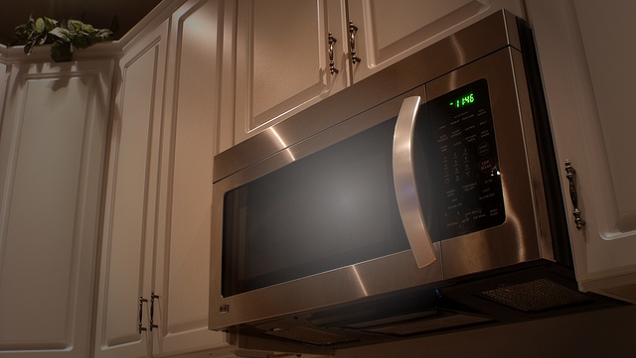 ---