Loading page
For the average user, a keyboard is just an inanimate tool you use to fire off letters to your PC, but for the career programmer, finding the perfect device that matches your preferences and typing style is a mission in itself. Imagine your favourite board crapping itself and being forced to switch to one with a slightly different layout or configuration… sounds like hell, right?
---
iOS: Third-party keyboards in iOS didn't quite live up to the hype for most of us, but ReBoard is a new keyboard that takes a different approach. The keyboard features a lot of links to other services like Wunderlist, your calendar and Dropbox so you can easily send data from one app to another.
---
---
For some people, the number pad is an essential part of their keyboard. For others, it's just wasted space. Why not turn that space into a small secret enclosure?
---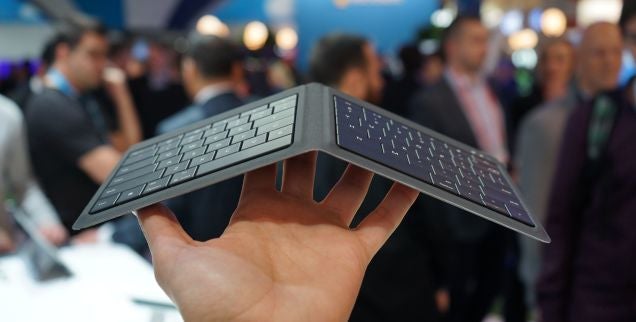 ---
Android: One of the most helpful features of Google's Android keyboard is keeping your own personal dictionary. Not only does this save words you use that aren't necessarily in the regular dictionary, but it can be a handy shortcut. Now, your custom changes can sync across devices.
---
Loading page