iPad: We're fans ofActions, the iPad app that allows you to use your iPad as a hotkey menu for your computer. Those hotkeys are getting a little more useful with the introduction of Flows, a system where you can chain together actions.
---
Mac: We're big fans of Evernote, but that doesn't mean the app doesn't have room for improvement. If you're a Mac user, blogger Patrick Welker shares his Keyboard Maestro setup that adds a handy set of hotkeys for instantly filing and moving around content in Evernote.
---
The option key on your keyboard can unlock all kinds of hidden little tricks in Mac OS X that add, you guessed it, more options. Here are some of our favourites.
---
---
Chrome: If you want to take your browsing powers to a whole new level, try this Chrome extension. Calling itself a "console for bookmarklets and scripts", Backtick brings handy shortcuts for sharing pages, identifying fonts, downloading videos and much more to any page, accessible by pressing the backtick (') key.
---
Mac: By default, Terminal always launches into your home directory. For the most part, that's all you really need, but for those occasions when you need to go to a specific folder it's a pain to get there. Mac OS X Tips points out that in Mavericks there's an easy way to launch Terminal directly from a folder of your choosing now.
---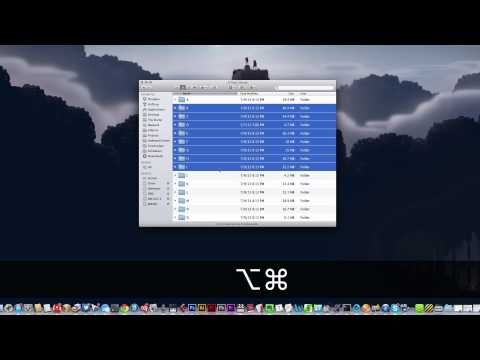 We love our keyboard shortcuts, as they help us get around our computers much faster every day. Here are seven you may not know about on the Mac that can boost your productivity by making navigation easier and performing tasks faster.
---