Notification Center is a useful feature for Mac users, and it's easy enough to create a keyboard shortcut to pull it up by just hopping into the Keyboard Shortcuts menu in System Preferences. But if you'd prefer to invoke a specific view setting, iDownloadBlog shows off how.
---
Text expanders ("keyboard shortcuts" in iOS and "personal dictionary" in Android) are great timesavers: tap a few keys, and whole words or phrases are entered instantly Here's a very efficient shortcut if you have multiple email addresses.
---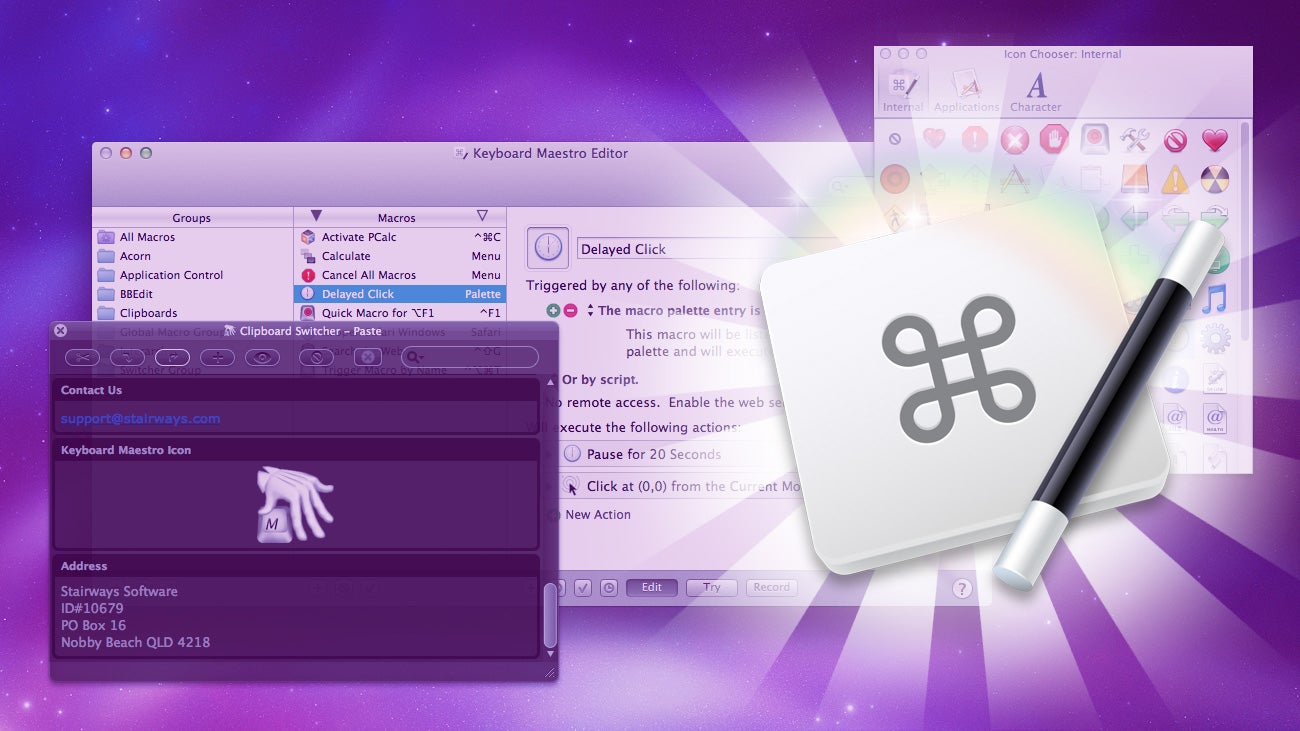 Macs have all kinds of useful automation tools, but Keyboard Maestro is easily the most powerful among them. It lets you automate almost any repetitive task you do on your Mac — from opening web pages at a specific time to rating iTunes songs — with just a little bit of set up. Keyboard Maestro is a little overwhelming at first, so let's get familiar with how it works and make our first macro.
---