We've talked about organising your bathroom before, but this tip may be for you if you still have a cluttered counter: Keep your bathroom looking nice with a stackable plate organiser.
---
It's surprising how many people will throw out their old vacuum when it loses suction power. Chances are all it needs is a good cleaning, and this video shows you how to do it.
---
Most burglars are only interested in a place when it's obvious that there is nobody home. If you're going on holidays, this build makes it look like there's always someone home watching TV, without you having to actually run your TV the whole time.
---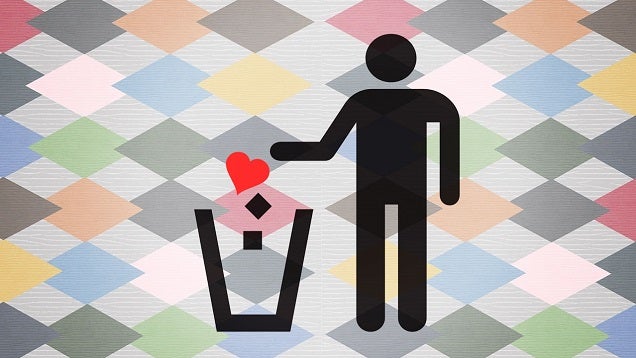 ---
After you've done some scrubbing with the rough side of a sponge, there's a good chance that nasty food gunk will be stuck in there. A soak in some salt water will loosen it up and make your sponge look almost new.
---
Removing carpet is easy to do, but this simple tip will make the job go a lot smoother. As a bonus, you'll save on razor blades.
---
If your shoes keep on stinking no matter what you try, this build for a UV light sanitising box could do the trick. You just need a cardboard box and some germicidal lamps.
---