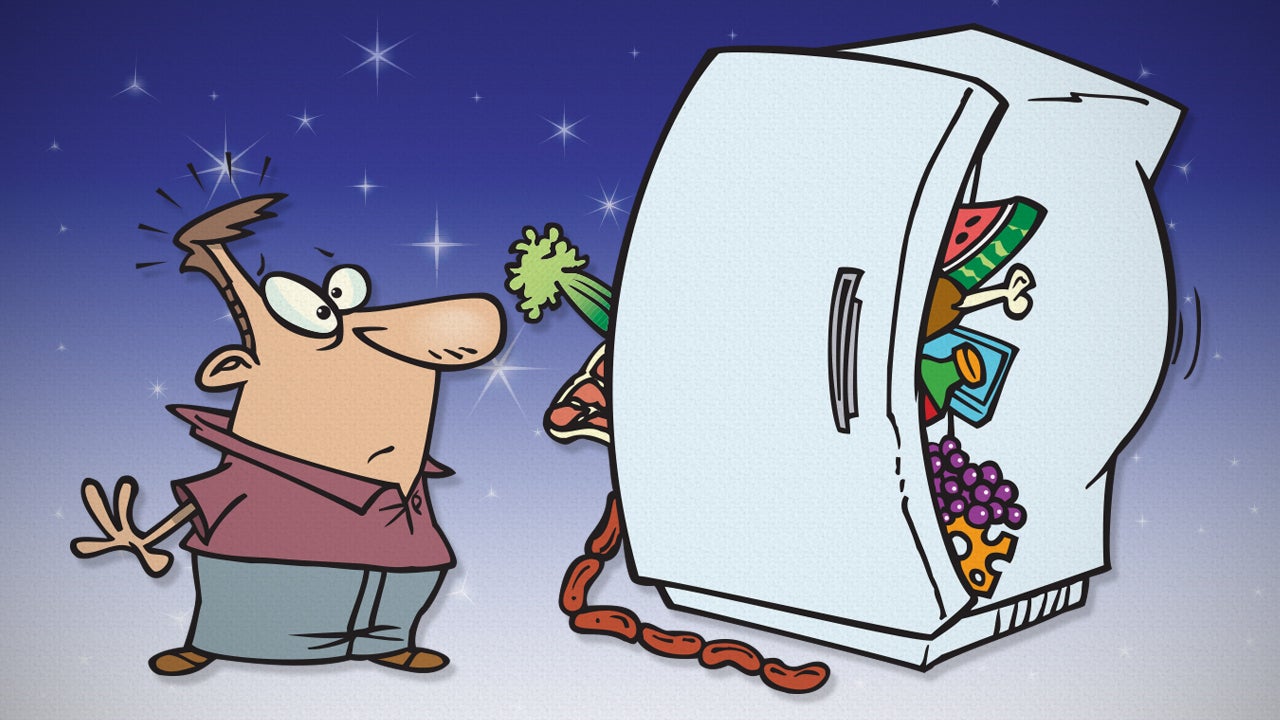 ---
If the steak you plan to eat is still frozen, there are better ways to defrost it than using the microwave. All you need is a little water and two pans — no special tools or appliances at all, and it works in minutes.
---
There are a few things you need to take when you go camping. The last thing you want to discover after pitching a tent is that you left the cooking gear at home. Fear not — that shovel in the back of the car can be repurposed and used to cook over the fire.
---
Lunch (and other food) thievery seems to be a rampant problem in many offices and other places with a communal fridge. You could use a thief-deterring, fake, mouldy sandwich bag, or lace your food with laxatives, but maybe there's a less extreme method. What's yours?
---