Consider yourself lucky if the plane takes off and you have an empty seat next to you, and no strangers to deal with. Travel Codex offers a few strategies to increase your chances of getting lucky.
---
Alex Kidman
Planning a trip to the US soon? You may want to allow a little bit more to organise any visas needed, due to an unspecified outage in the US State Department's processing systems.
---
Alex Kidman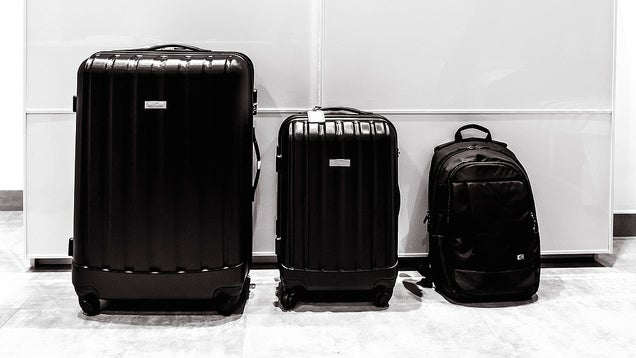 There are new hand luggage guidelines incoming, and that usually means trouble for regular travellers. Here's what you need to know.
---
Peter Bernard Ladkin
"How could an error not tolerated in undergraduate-level programming homework enter software developed by professionals over a decade at a cost approaching a billion pounds?" Professor Peter Bernard Ladkin examines how air traffic control software can go badly wrong.
---
Have a bunch of frequent flyer miles accumulated but not sure where to go? Head over to Milez to see how far your miles can go.
---
One way to save money on flights is to add a stopover on the way to your destination. Rather than book a round-trip with one airline, you search for each leg of the flight yourself to find a cheaper route that includes a long layover. But this can be time consuming. CleverLayover does the work for you.
---
Free flights and upgrades make travel rewards schemes awesome. The only problem? Some airlines aren't very flexible with them. They put limitations on when you can book reward travel, and that can be a huge let down. Here are the best and worst airlines for using travel rewards.
---
Chris Jager
The miracle of air travel quickly loses its lustre when you're a frequent flyer — and that includes business flights. If you're sick of dealing with the hustle and bustle of commercial airlines, perhaps a private jet is the way to go? Despite being a hallmark of cashed-up one percenters, it's actually surprisingly affordable for canny passengers. This infographic explains how to maximise your savings.
---
Time spent in airports doesn't have to be a slog. If you're looking to be more productive with that time, waiting to board your plane gives you more time to work.
---
While free airline meals are becoming rarer these days across the word, international flights will often still serve them. If you have dietary restrictions, you can use the following table to review all your options for major airlines.
---