Survival skills can save your life in an emergency. Prepare yourself for not having access to clean water by learning to distill dirty water.
---
No full-scale Halloween celebration is complete without cobwebs. Spread them into every nook and cranny of your haunted house with this glue gun cobweb shooter.
---
You only get one shot when drilling into tile, so you've got to make it count. Mark your spot with painters tape applied in an "X" pattern to keep your drill from slipping and scratching your tile.
---
It's not going to make your dog walks faster, easier or more productive, but these DIY laser goggles for your dog will certainly make those late night walks more interesting, and a bit more fun. Plus: your dog looks like a Borg drone, which is just awesome.
---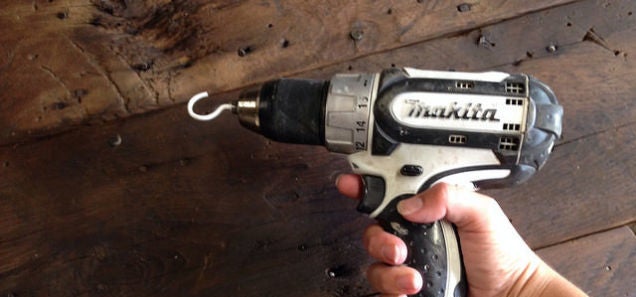 A cordless drill is a handy tool to have around, but it can do a lot more than just drill holes. Here are some interesting attachments that go beyond your typical set of bits.
---
Getting your paint trays clear of residual paint can be an arduous job. Instead of scrubbing away your day, wrap your tray with a plastic bag and pour your paint onto that.
---