---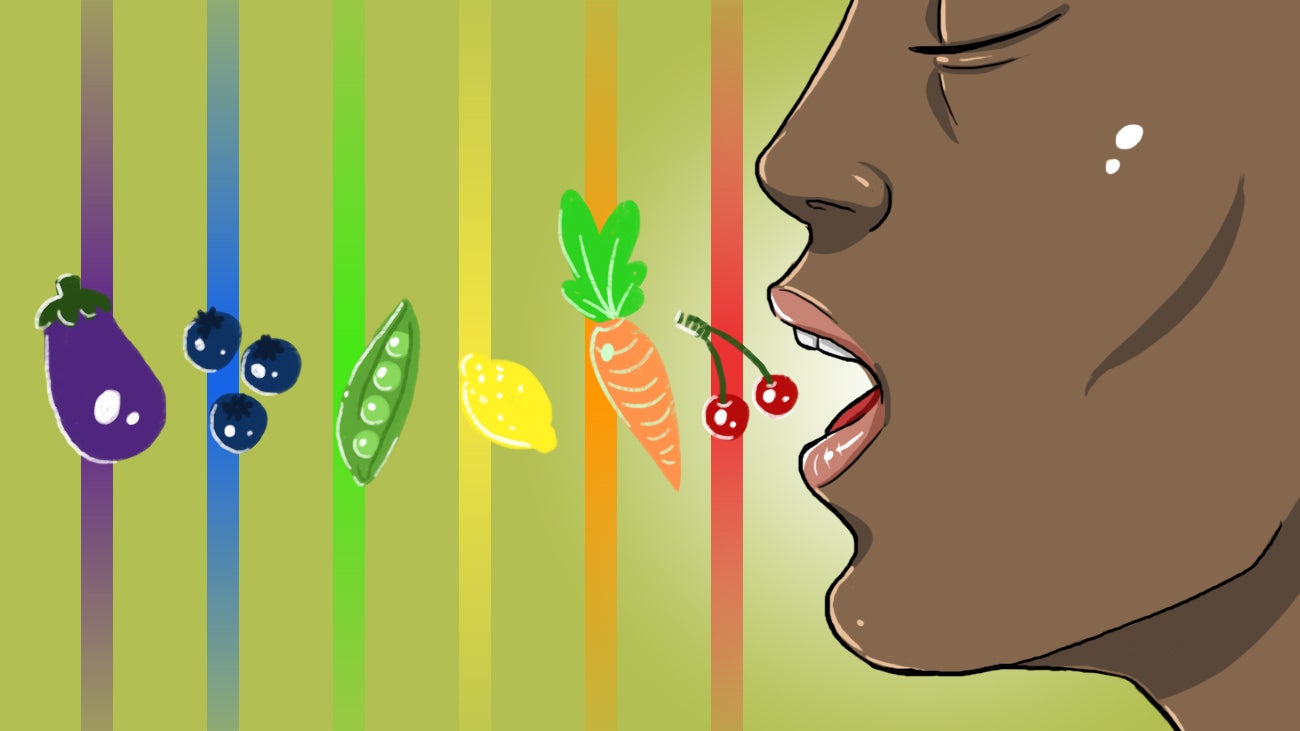 Healthy eating advocates often tell people to "eat the rainbow". It's a simple way of reminding you that a variety of fruits and vegetables in your diet will get you the vitamins and minerals you need. It also calls out the fact that you can learn a lot about your food just by looking at it. Here's what it means and how it works.
---
The World Health Organization (WHO) recently released draft revised guidelines on daily sugar intake for adults and children. But if people are to follow the WHO's advice, they need to start thinking about all the hidden sugar in their diet.
---
It pays to be self-conscious sometimes. This one-minute video from In59second's Richard Wiseman tells us that just looking at ourselves before we open the fridge can help us lose weight and make better food choices.
---
Private parts are never going to taste like chocolate cake or a glazed doughnut — and that's OK. Men and women's natural smells and tastes are part of human sexuality, and as long as you're healthy, there's nothing wrong with how the universe made you. But there are a few things you can eat and drink to smell and taste "better".
---