It pays to be self-conscious sometimes. This one-minute video from In59second's Richard Wiseman tells us that just looking at ourselves before we open the fridge can help us lose weight and make better food choices.
---
Private parts are never going to taste like chocolate cake or a glazed doughnut — and that's OK. Men and women's natural smells and tastes are part of human sexuality, and as long as you're healthy, there's nothing wrong with how the universe made you. But there are a few things you can eat and drink to smell and taste "better".
---
Dietary guidelines cite the fact that saturated fats can increase LDL cholesterol, which is also known as bad cholesterol because it's a major risk factor for heart disease. Others claim saturated fats are not a problem.
---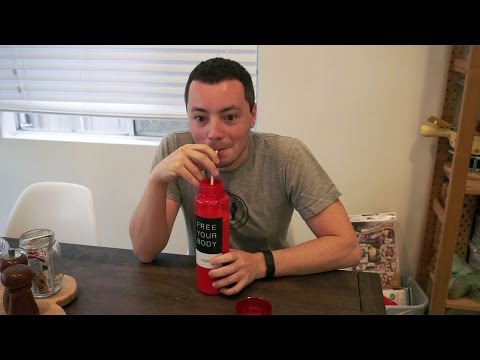 Soylent, the yet-to-be-released food substitute, promises to replace meals you're too busy to cook. It attempts to provide all essential nutrients so you only get what your body needs. With an indefinite release, some clever individuals decided to make their own and let others do the same. So, can you make a decent food substitute yourself? We decided to find out.
---