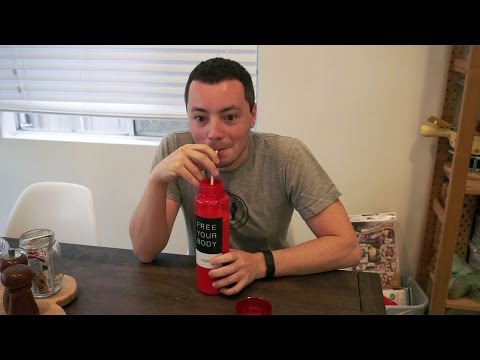 Soylent, the yet-to-be-released food substitute, promises to replace meals you're too busy to cook. It attempts to provide all essential nutrients so you only get what your body needs. With an indefinite release, some clever individuals decided to make their own and let others do the same. So, can you make a decent food substitute yourself? We decided to find out.
---
iOS/Android: Pact, formerly GymPact, pays you money for exercising (and charges you when you don't). Now, it can help you eat better as well. Pact now tracks food and nutrition, syncs with MyFitnessPal, and has photo verification to prove that you're actually doing what you promised.
---
Porridge. In January 2013 I ate porridge every morning for breakfast. It started as a holiday thing. I loved it so much that I decided to eat it for breakfast forever. In 2013 I estimate that, out of 365 days of the year, I didn't eat porridge roughly 20 days. That's a fairly good innings.
I learned some things along the way.
---
Android/iOS/Windows Phone: Previously mentioned workout app BodBot offers personalised workout plans based on your fitness goals. A new update today now also brings the ability to track your diet, your calories and nutrition, as well as your exercise habits.
---