Loading page
We've been on a kick highlighting simple, clean workspaces these past few weeks, and this one is no exception. Sure, there's room to spread out and work, but the actual computer setup itself is nice, minimal, and pays tribute to one of our favourite franchises. Just check out the posters — and these additional photos.
---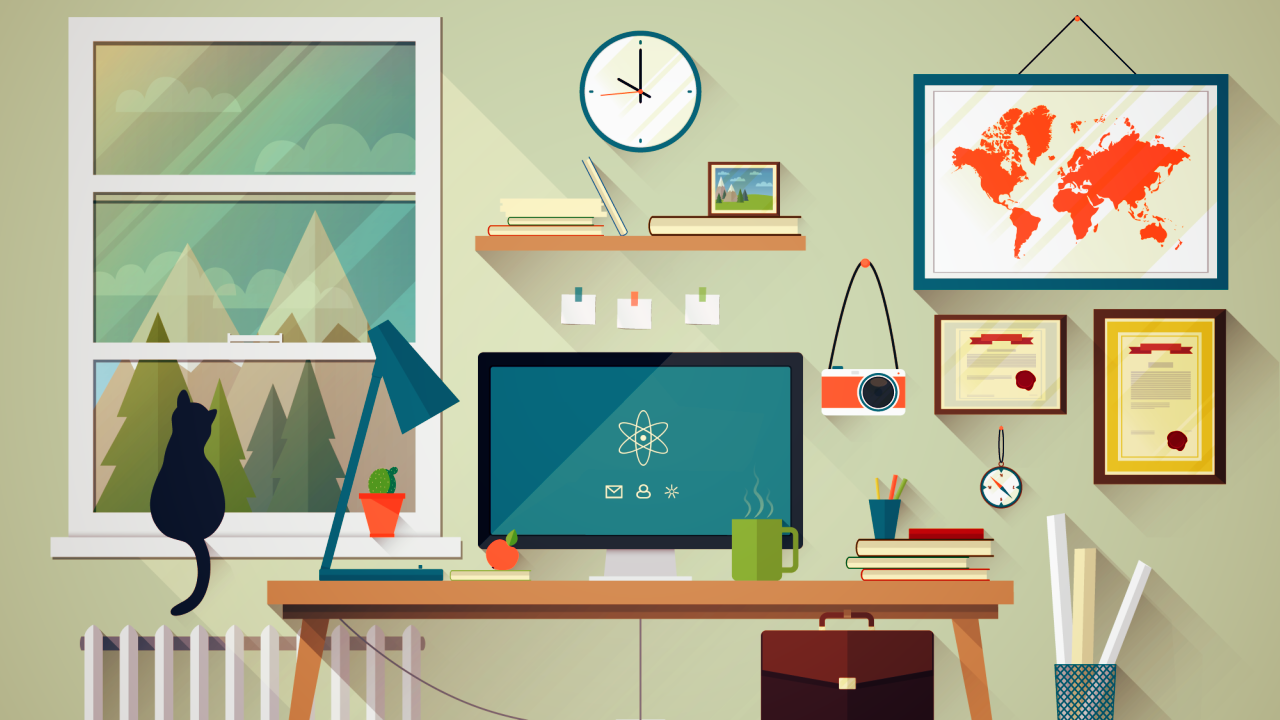 ---
Over on Flickr, Razan sent in her workspace, where she handles her day job, her passion (photography), and of course, where she relaxes. The space also has to double as her bedroom, so space is a premium — but check out that chalkboard wall! Here are some more photos.
---
Video editor and redditor Alex Mitchell put together this amazing video of his workspace — it's minimal, clean and has plenty of room to work (Macbook Pro) and play (his PlayStation 4). We love it. Here are some more photos.
---
As more people turn to freelance work and self-employment, the home office is fast becoming the new norm. Working from home welcomes the luxury of freedom that's hard to find in a conventional office setting. However, the comfort of your own home may also act as a distraction, so it's important to design a fully functional workspace that is both stimulating and inspiring, to boost your productivity. Here are five tips on setting up the ideal home office, for maximum comfort, style and efficiency.
---
Maybe you like to sit while you work, or you prefer to stand, or maybe you like the flexibility to do either, the way Jayson S does with this sit/stand workspace. It's situated in a cubby with enough room to do both, as well as record some podcasts and space to spread out and get work done.
---
Mark Jordan's workspace is clean, tidy, and actually looks like someone gets work done in it — mostly because Mark is a a PC technician and uses the entire area to the left to repair and maintain client systems. That doesn't mean his primary setup is anything but good-looking though.
---
My work desk is in sore need of tidying up — which is putting things politely. The constant influx of parcels and letters coupled with an endlessly busy schedule means that clutter keeping piling up. Before I know it, I'm working beneath a to-scale model of the Tower Of Babel that I pretend I can't see…Until it topples over me. If this sounds sheepishly familiar, you need to follow some of the tips in this infographic, like me.
---
Loading page