Let's be honest. While it was a bit late to the multimedia party, the Zune product family was doing the minimalist, authentically digital thing before it was cool. If you fancy a bit of nostalgia for those days, this Zune-inspired home screen (dubbed Xune) is for you.
---
Reader Amitabh loves his highway desktops, and even though he recently shared the Road to Redemption desktop with us, we love this Linux desktop too — the position of the stats looks like a real HUD, one that's easily ignored when it's time to work.
---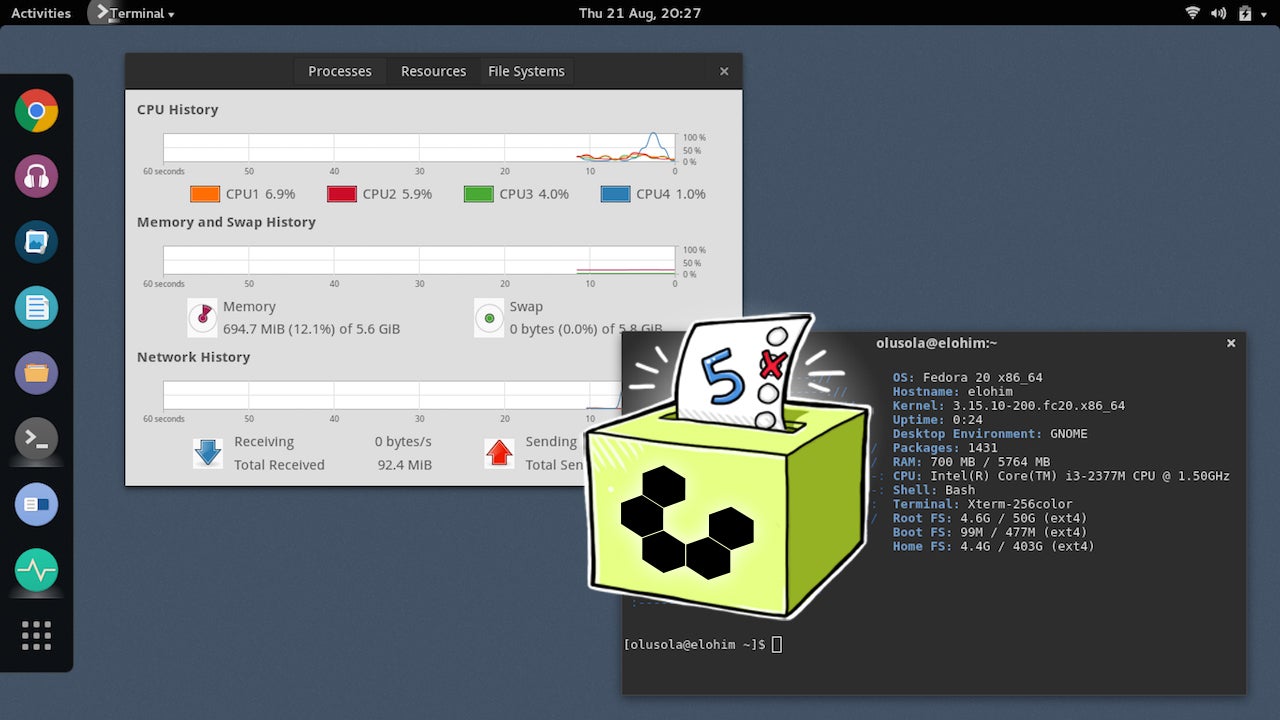 When you're customising your Linux install or choosing a distribution, the desktop environment is a key decision. There are tons to choose from, all with different benefits and features. There may be no one single "best" choice, but this week we're looking at five of them, based on your nominations.
---
Well, it's official: The "L" in Android L stands for "lollipop", and the latest version of Android should be headed to Nexus devices in a matter of weeks. Until then, satisfy your sweet tooth with these lollipop wallpapers for your desktop.
---
Reader Yezra submitted this desktop to our Desktop Showcase, pointing out that he's a big fan of simple, clean desktops, and finally built one that fit the bill. Yours doesn't have to look quite the same, but if you like the gist, here's what you'll need to make your own.
---
More monitors may not equal more productivity, but it sure does equal more awesome. Here are some wallpapers that you can stretch across two or even three screens.
---
iOS: iOS 8′s new widgets are a great way to make Notification Center more useful. Vidgets is an app that allows you to add information such as world clocks, device status and GPS information to your Notification Center.
---