Loading page
Cucumbers can be bitter, and that's because of cucurbitacin: A compound found in a number of other plants, like squash and pumpkins. In cucumbers, cucurbitacin concentrations are high at the ends of the cucumber, so chopping off those ends will curb a lot of the bitterness. You can take this one step further by peeling the cucumber first.
---
Some things in life — such as fixing your own car or DIY home improvements — might appear dangerous or risky, especially if you've never done them before or you tend to err on the side of caution. They also might be more doable than they look. Here are ten daunting things you probably likely can handle on your own.
---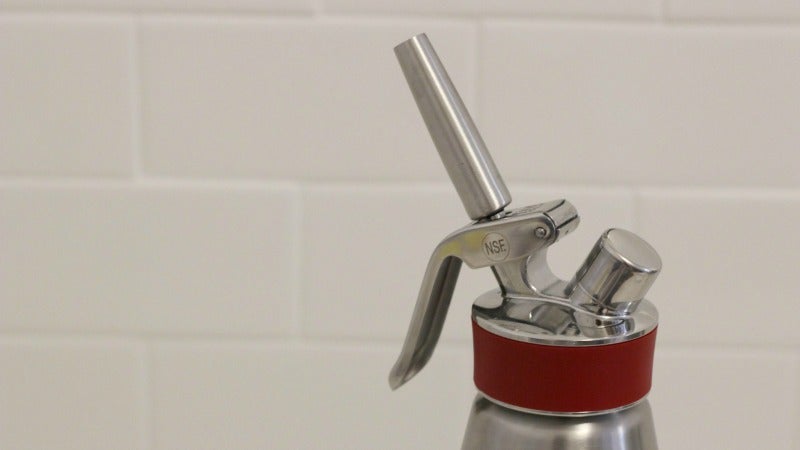 Whipping siphons tools that seem best for fancy restaurant chefs. I appreciate everything you can do with them, but I'm not topping my weeknight dinner with a smoked salmon espuma. I'm interested in how it can help me speed things up, particularly infusions. Here's are some clever ways you can put one to use at home.
---
Shallots are delicious in lots of things, but getting the best flavour and presentation from them demands you learn to slice them a little differently depending on what you're making. This video, posted to Instagram by Food52, shows you three different slicing methods, and the dishes each is best for.
---
The creamy texture of ricotta cheese makes it perfect for lasagna, flavorful toast, and even dips. Here's a super simple way to make it at home with ingredients you probably already have in the kitchen.
---
Loading page