When you're using power tools on a ladder at home, the last thing you want to do is have one fall and hit someone below. Instead of creating a hazard by setting it on top, add a holster to the side of your ladder for safer storage.
---
Fancy bookends look great on bookshelves, but sometimes you might want your books to stand upright on their own. Author Jack Heath shows you how you can stand your books up with just a piece of plain paper on each end.
---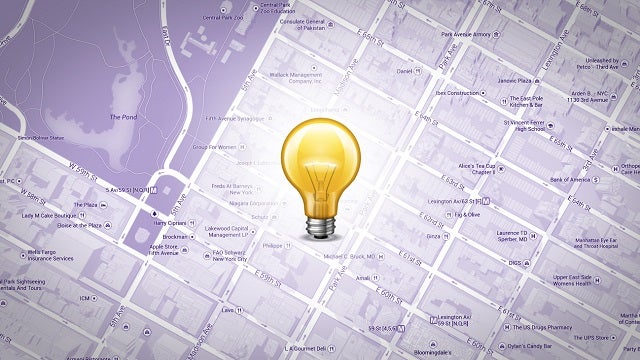 ---
If the steak you plan to eat is still frozen, there are better ways to defrost it than using the microwave. All you need is a little water and two pans — no special tools or appliances at all, and it works in minutes.
---
We've talked about saving egg shells for the garden, but you can also use them in the laundry to whiten your clothes.
---
If you're interested in an alternative to baby carriers, Meredith from weblog Becoming Mamas demonstrates two ways to carry your little one with just a wrap.
---
There are a few things you need to take when you go camping. The last thing you want to discover after pitching a tent is that you left the cooking gear at home. Fear not — that shovel in the back of the car can be repurposed and used to cook over the fire.
---
We've shared more than a few waysto conveniently hangyour headphones at your desk, but if you want an easy under-desk solution that won't get in the way and doesn't take up much space, an IKEA GRUNDTAL toilet roll hook is a good option. Plus, it's cheap — only six bucks.
---