Top Stories
android app directory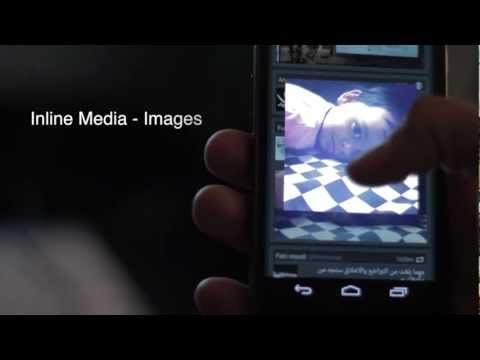 The sheer number of Twitter clients available for Android is staggering, but few of them are actually worth considering if you're looking for the perfect Twitter client for you. Times have changed, and the best Twitter app for Android has changed along with it. We think that Falcon Pro deserves the nod and is well worth your money if you use Twitter with any regularity.
---
Even if you already have an Android phone that's loaded with must-have apps, there are always more great options available to help you make the most of your Android device. For our third annual Lifehacker Pack for Android, we highlight apps that help you stay productive, connected, informed and entertained.
---
Last June, we made Twidroyd our App Directory pick as Android's best Twitter client. That app has changed its name (to UberSocial) and added some questionable features, while new contenders have entered the field. After reviewing what's out there, we think Twicca deserves the top spot, thanks to its beautiful UI that looks minimal but hides a wealth of features, color-coded filters and lists, and a built-in image viewer that's so useful you'll use it in other applications.
---
There are dozens of dialler replacements for Android, and many of them do the same thing. Some of them are free, some of them cost money, all of them basically duplicate functionality you already have on your phone. Even so, we think that Dialer One is the best speed dialer that builds on the stock dialer's features without requiring you to drop a large amount of money or download a bunch of plug-ins to make the tool work for you.
---
Oddly enough, there aren't too many contact management tools for Android that aren't also dialler replacements, or focused entirely on replacing whatever built-in tool you have on your device already. We have to agree with our iOS counterparts on this one — Smartr by Xobni is the best address book for Android, if you're looking for a contact manager that actually makes it easier to find and interact with the people you need to talk to.
---
There are a number of apps for Android that all advertise that they can be your personal assistant. None of them are perfect, and all of them have their quirks, issues, and especially their limitations. Even so, we think that Vlingo is your best bet for a well-rounded personal assistant for Android.
---
Even though Android users can find and download apps in far more places than our iOS counterparts, app discovery on your device is still a task largely relegated to the Android Market. There are other app stores and apps that help you find new apps you would enjoy, but the official Android Market is the only one that's been regularly updated and does the best job of helping you find apps you would like based on other apps you may have installed.
---
There are plenty of voice-recording apps in the Android Market, and they range in price and quality from simple one-touch voice recorders to feature-rich dictation tools. If you're lucky, your Android device may have a voice recording app pre-installed. If you're looking for one however, we think Tape-a-Talk is the best fit for people looking to record notes, interviews, or classes and lectures with their Android phone.
---
There are plenty of apps that will stream your home video collection from your computer to your Android phone, and there are other apps that will convert on the fly for you before it's streamed, but not too many apps do both at the same time and do it well enough that you can actually watch your video in the process. For that, we think Plex is the best video streaming and live conversion app for the job.
---