---
---
---
No matter how big your workshop is, space is precious. You can build this fold-down workbench in an afternoon that instantly upgrades your work area without taking up valuable floor space.
---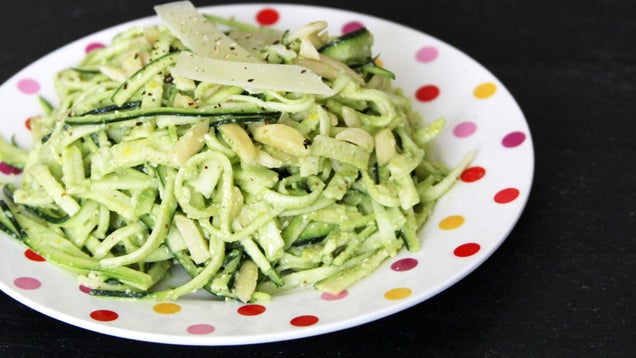 I often get asked if spiralizers — tools that transform vegetables into noodle shapes — are worth buying. While they're a great way to make a low-carb, high-vegetable pasta alternative, you don't need a spiralizer. Here are two vegetable noodle techniques that don't need any special equipment.
---
A hole saw attachment cuts perfectly round holes into wood using your drill. It only takes a few seconds to make a hole, but what takes the most time is freeing that wood plug from the saw. Here's an easy and methodical way to clear your hole saw so it's ready for the next cut.
---
So you misjudged that curry and now your mouth is on fire — what to do? You probably know that milk will stop the burning, but you have other options too. This infographic makes a handy guide.
---