Loading page
Grocery salad bars aren't the best or cheapest options for fresh produce, but if you're shopping or cooking for one, they can be a windfall. Stop by and grab just the ingredients you need for soups or other dishes, with no fear of overbuying, no leftovers and little pre-cooking prep needed.
---
---
Are Australian restaurants training children to eat bad food? That's the question posed in a recent ABC News report which took Aussie food eateries to task for failing to provide healthy options for kids. While most restaurants sell diet-friendly options for adults, the children' menu is usually filled with nothing but fried food such as chips and chicken nuggets. Many nutritionists think this could be contributing to Australia's growing problem with youth obesity.
Now, for the most part I agree wholeheartedly with this argument. Children should absolutely be given healthy food choices when dining out. But there's one place where the introduction of 'healthy eating' is a bridge too far. We're talking, of course, about McDonald's. In short: if you make your kids eat sliced apples instead of fries you are pure evil.
---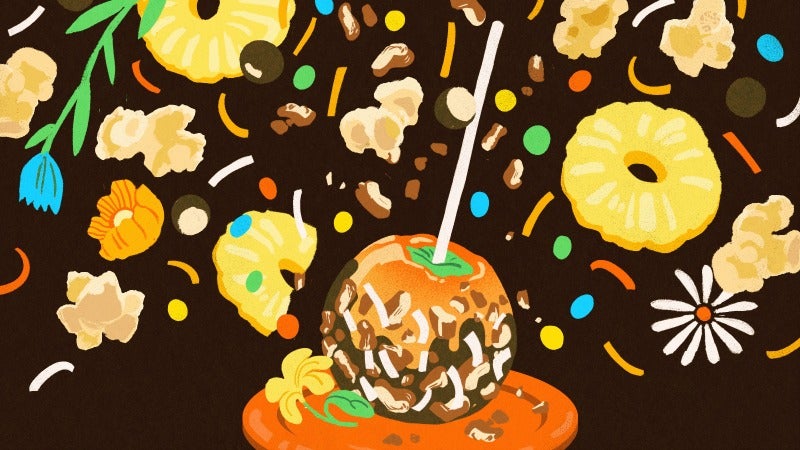 A crispy, tart and sweet apple, lovingly coated in either a shiny candied shell or rich robe of caramel, is a quintessential treat that is both easy to make, but also fairly easy to mess up. To make sure your toffee apples are the best they can possibly be, there are a few factors you need to keep in mind.
---
The next time you're painting chair spindles or the banister of your stairs, ditch the paintbrush and grab a sponge. Country Chic Paint (CCP) says sponges are easier in small, uneven and intricate spaces.
---
Loading page