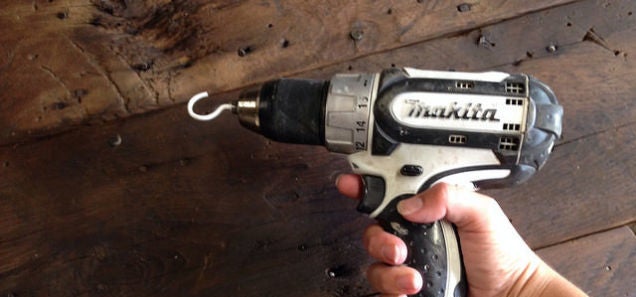 A cordless drill is a handy tool to have around, but it can do a lot more than just drill holes. Here are some interesting attachments that go beyond your typical set of bits.
---
It's frustrating when your pup constantly digs in your otherwise pristine yard. Pet Adviser has a solution: put their poop in the holes they dig before you refill it, which will deter them from coming back to it.
---
Dusting is my least favourite household chore. Here's a tip to get more bang for your dusting buck: If you're away for any significant period, like a holiday, dust as soon as you get back. The air has settled, you'll pick up more dust, and you'll get a longer-lasting clean before you have to dust again.
---
Getting your paint trays clear of residual paint can be an arduous job. Instead of scrubbing away your day, wrap your tray with a plastic bag and pour your paint onto that.
---
The "Create Your Taste" kiosk is a new initiative from McDonald's that allows customers to build their own high-end burgers on special touch screens. There are over 30 premium ingredients to choose from (including two types of bacon) and customers can have their creations served to them via fancy table service. Last week, we tried out the new ordering system and documented the whole thing on video. If you're curious about the McDonald's of the future, here's what to expect.
---