Loading page
In the context of IT security, a honeypot is a computer system that serves as a decoy or as a trap so organisations can gather information on attackers that break into their corporate networks. It's not a new concept, but it seems honeypots are gaining more traction as a popular tool to combat growing cybersecurity threats. Cybercriminals are constantly finding new ways to break down the security measures companies have in place so gathering intel on them can be a great way to fend off their attacks. Today, we go through some of the best practices around implementing honeypots.
---
I travelled to China for work recently. I'll admit, my paranoia level was at an all-time high; the country is known to filter and monitor internet activity. They don't call it The Great Firewall of China for nothing. Compounding my fears was the fact that I had to rely on public WiFi networks in a hotel. Considering my room had four broken power points, my confidence in the hotel's WiFi network security was low. All this got me thinking about ways to protect myself on public WiFi networks in general. Here are a few techniques you may find useful as well.
---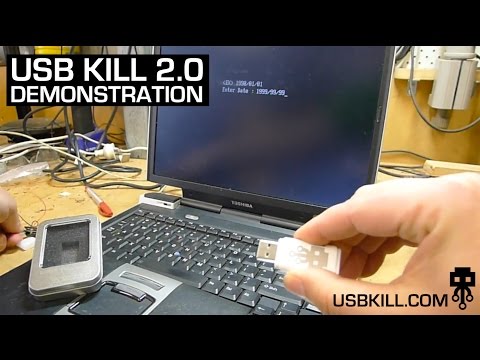 Sounds like something out of a spy movie but a USB stick that essentially fries unprotected computers, aptly named USB Kill 2.0, is now publicly available. Read on to find out more.
---
Google's inexorable march towards "a more secure web" continues, with the internet giant recently posting an update regarding the next steps it will take with Chrome to flag "non-secure" websites. 2017 looks like the year things will get serious, with sites featuring data-sensitive form fields and no HTTPS support in the crosshairs.
---
A security expert has found a way to steal the login credentials from a computer even when it's locked down by a password — all with a tiny USB device. The hack can be carried out in less than 30 seconds and the hardware to do this costs around US$50. Read on to find out more.
---
Reporting a crime should not be as traumatic as the experience of the crime itself. But unfortunately this is the sad reality for many victims of online fraud. Australians reported more than $229 million lost to fraud according to a report published last year by the Australian Competition and Consumer Commission (ACCC).
But behind every statistic is a person, and there are millions of victims globally who experience a wide range of online fraud. Read on to find out more.
---
Cybersecurity should be a concern shared by an entire organisation, not just IT teams. But many executives shy away from the topic because they think it's too technical or complex for them to understand. There are definitely cybersecurity questions executives should ask to ensure they are armed with the right information to address issues that are making their organisations more vulnerable to attacks. Here are three of them.
---
Another day, another mega breach. This time, it's social music website Last.fm, which was hacked in 2012 and over 43 million user accounts were compromised. The details of the breach were made public this week by Leaked Source, a website that tracks leaked databases. This comes off the back of revelations that a Dropbox hack that occurred a few years' back let hackers get their hands on over 68 million user credentials. What makes this Last.fm breach worse is that the website used an insecure method to store its user passwords. Here are the details.
---
Ransomware emails pretending to be from legitimate organisations were distributed across 22 countries, including Australia. These emails lured victims into clicking through to fake websites to download malicious content. Two of the organisations involved include the Australian Federal Police (AFP) and Australia Post. Here's what you need to know.
---
Loading page