Whitson Gordon
View Profile
There's no shortage of ways to repurpose an old PC, whether you're just trying to make it work again or turning it into something else entirely, like a home server. Laptops, are special though — due to their small size and all-in-one nature, a bit of DIY work can turn a laptop into just about anything. Here are some options.
---
Misleading cables are nothing new, but new ones are popping up all the time. The folks at Gamers Nexus detail three cables that aren't really what they seem.
---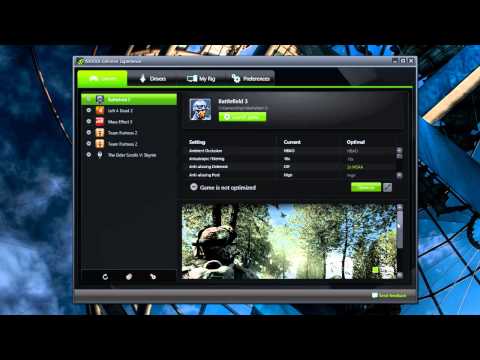 Most PC games have a plethora of graphics settings that let you strike the perfect balance between quality and performance. If you don't enjoy digging into these settings, though, both NVIDIA and AMD have apps that will do all the heavy lifting for you — with just one click.
---
So maybe your workspace isn't a cluttered mess, but maybe it just isn't the haven of productivity you wish it was. If you're looking to upgrade from your modest laptop on a desk to something more impressive, here are 10 cheap DIY upgrades to make it a battle station worthy of your time.
---
Ever realise how many wallpapers there are that fit the strangely specific category of "one tree in the middle of a field?" There are a lot. And they're all awesome. So we're sharing some of our favourites today.
---
You probably already know you can play your favourite retro games on your computer, tablet or phone with an emulator. But emulators are good for more than just saving space in your entertainment cabinet — they can also make your games look and play better than the original systems. Here are a few ways you can modernise those old games when they've gotten stale.
---
Let's have a little honesty session here, gentlemen. Despite our claims to the contrary, occasionally we don't have the best aim when we pee. Here's some info that will help you fix that.
---