Alan Henry
View Profile
If you have surround speakers but nowhere to put them, these DIY speaker stands get them off the ground, don't look out of place in a home, and add some useful storage inside for CDs or DVDs at the same time.
---
If you have work to showcase and you don't want a nameplate site that looks like everyone else's, try Hoverboard.io. It's brand new, is completely free, and looks fantastic. It's also built for writers, developers and makers who want to show off their social profiles, Github projects, blog posts and work experience.
---
Most men's suit jackets have three buttons down the front. Leave them all unbuttoned and you look informal. Button them all and you look like a schoolboy in his first suit or a school uniform. So which should you button and which stay open? This rule is easy to remember: "Sometimes, Always, Never" from top to bottom.
---
You don't need expensive or specialised products to organise the cable clutter hanging down from the back of your desk. Justin Klosky, from the OCD Experience, shows us in this video how he does it, using some simple black PVC pipe and some metal mounting strips.
---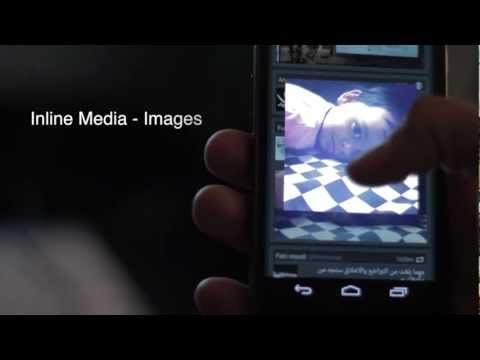 The sheer number of Twitter clients available for Android is staggering, but few of them are actually worth considering if you're looking for the perfect Twitter client for you. Times have changed, and the best Twitter app for Android has changed along with it. We think that Falcon Pro deserves the nod and is well worth your money if you use Twitter with any regularity.
---
When Yahoo acquired Astrid earlier this month, we all knew the inevitable outcome: the service would be shuttered and we'd have to go somewhere else. Thankfully, Astrid's developers have made it easy to get your data out, and a number of other to-do apps have rolled out the welcome mat for Astrid refugees with import tools that will get you up and running in seconds. Here are a few, and how to make the switch seamlessly.
---
Android: TouchPal Wave is the latest beta for the TouchPal Keyboard (which we've mentioned before). Wave combines gesture typing and predictive text to let you type out entire sentences in the time you would spend typing words with other keyboards, all with fewer errors.
---
We've featured Dan Carr's desktops before. They're always beautiful and functional, and this one is no different. The photo of a quiet, cloudy winter morning in Paris makes for a great backdrop for his widgets, all arranged so they don't detract from the image, but don't distract when it's time to work.
---